Our Board of Directors
Brice Caillié, Québec
Brice is a geographer and executive director of the Réseau de milieux naturels protégés (RMN). He received his degree in geography at Sorbonne University and a masters of environment at university of Paris-Est Marne-la-Vallée. He found a passion for conservation work through his master's program in Geography at the University of Sherbrooke and as a project coordinator with Corridor Appalachien. Brice gained experience as a consultant in social and environmental geography that supported NGOs in their missions. Brice joined RMN in 2019 and became the executive director in 2022.
Tim Ennis, British Columbia
Tim is a conservation biologist and the President of the Cumberland-based Latitude Conservation Solutions Company. He has over 20 years of experience working to protect and restore biodiversity in BC. Tim is the Executive Director of the Comox Valley Land Trust and volunteers on the Board of Directors for three organizations: Project Watershed, the Land Trust Alliance of BC, and the Association of Canadian Land Trusts – all of which are working to protect and restore environmental values. His work has involved extensive land securement and restoration projects. Tim is a 4th generation Vancouver Islander and spends his free time roaming the wilds of the island and beyond.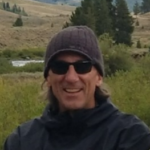 Max Fritz, Prairies
Max brings a unique suite of skills from an extensive business background. His previous senior positions have harnessed a passion for advocating for Alberta's world class landscape, the critical fabric of rural communities and the people that care for it. He is a perceptive individual who enjoys working with organizations in building realistic strategic solutions that collectively advance relevance and purpose. Currently, Max is the Executive Director of Western Sky Land Trust, a regional land conservation organization focused on southern Alberta. Here, he has the pleasure of safeguarding the beauty of our natural landscape in partnership with ranchers and farmers that share those same values. He also is an active member of the Regional Land Trusts of Alberta.
Alison Howson, Ontario
Alison is the Executive Director of Ontario Land Trust Alliance (OLTA). She has been a passionate supporter of land and environmental protection for many years. Before joining OLTA, she held positions leading teams focused on protecting habitats and species in the context of sustainable development and changing land use policy.  Her career experience includes leadership in business and financial development, team building, and operations.  Alison has a Bachelor of Science in Environmental Biology and a Research Masters in Ecology and Environmental Management. She has 25 years of experience working in the field of conservation and natural heritage protection, in both for-profit and not-for-profit positions.  Alison lives in Toronto with her family and spends as much time as she can hiking, biking, and spending time outdoors.
Bill Loughead, Member At Large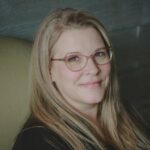 Bianca McGregor, Atlantic Canada
Bianca McGregor has called Prince Edward Island home since she was five. She's ecstatic to be able to lead a team of passionate individuals that are tasked with protecting and conserving important ecological landscapes in the province. As a UPEI School of Business alumni, Bianca brings extensive experience delivering programs, grants, and contributions with the federal government, coupled with a decade of progressive leadership and managerial roles with non-profits. Strategic planning, fundraising, marketing, and communications are her areas of expertise. In the past two years Island Nature Trust has tripled its funding and permanent staff and increased its brand recognition substantially.
Paul McNair, British Columbia
Paul McNair has served as Executive Director of the Land Trust Alliance of BC since 2010. He serves on the Canadian Land Trust Working groups and the interim Board of the Alliance of Canadian Land Trusts. He has a Master of Arts in Philanthropy & Development and a Bachelor of Public Relations. The Association of Fundraising Executives has recognized him as Outstanding Fundraising Professional and he has served on the boards of more than 20 charitable organizations.
Joaquin Riesgo, Québec
Joaquin Riesgo has a BA in Biology with a concentration in Ecology from the University of Sherbrooke and he is also in the process of obtaining his MA in Biodiversity Conservation at the University of Buenos Aires (in collaboration with WCS). He worked for WWF in Australia where he participated in a mapping tools development project and promoted sustainable community development in coastal communities. Mr. Riesgo was also an interpretive naturalist guide at Yamaska National Park. He joined the SETHY Land Trust as coordinator of conservation strategies and threatened species in August 2020.
Since then, he has taken part in numerous conservation projects to protect important natural environments or wildlife habitats mainly in the Haute-Yamaska region. Among other things, he created and implemented the first conservation strategy for species in precarious situations in the territory of Haute-Yamaska. He has developed and implemented several conservation plans, including the Mount Yamaska Conservation Plan, the Boivin Lake Nature Interpretation Centre, the Granby Peatlands and the Rang Bog in Egypt. Finally, he worked on several projects promoting threatened and vulnerable species, such as the establishment of a series of nesting management for several swallow species.
A natural collaborator, he also participates in several committees such as the Montérégiennes Hills Coalition, the 2030 Agenda and the collaborative project Priority Places Designated by Communities for the Protection of Species at Risk.
Gregory Wickware, Ontario
Mr. Gregory Wickware, MSc. has been a research scientist and small business entrepreneur involved in the management of natural resources and the spatial information management industry for over 45 years.  He has worked as a research scientist for the Canadian Federal Government, founded Geomatics International Inc. in 1988, and most recently, served as Director, Marketing and Business Development for large multinational engineering consulting firms in the Middle East and Europe.  Following his retirement in 2015, he joined the Board of Directors of the Haliburton Highlands Land Trust where he served as Vice-Chair and Chair until the spring of 2022. In July 2020, Mr. Wickware joined the National Working Group Committee established to ascertain the potential for establishing a national Canadian land trust organization. In the fall of 2021, the ACLT was established, and he has served since that time as a member of the Interim Board of Directors.